So it's hot extremely hot, but we all know this because well it's AZ and it's always nasty in the summer!!
Well since it's so hot we have been doing alot of swimming at grandma and grandpas house!! If the next house we have is in az, it had better have a pool!!!!!!
I forgot my camera like always but here are a few crappy sidekick pics:)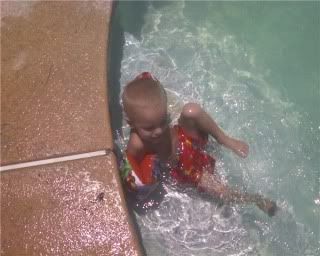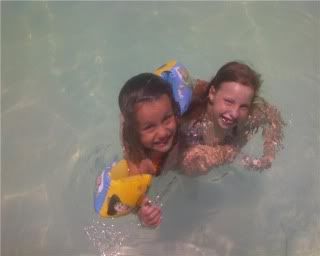 Aj loves water , but he loves his sleep even more:) so there aren't any pics of him yet!!!!