I am a not-so-organized girl, seriously ask prince charming he would tell you the same thing, actually he would tell you i would lose my head if it wasn't attached..........
Anyways I am working hard at getting organized and throwing out stuff we dont need or use...
Starting with my closet!!!!!I have tons of cloths from when I was skinnier and younger and Its a bunch of stuff that isn't comfy to wear especcially with 3 kids running around,
I wanted to show you pics of a closet I fell in love with, Now I only wish I knew were or who did the closet I had them saved on my computer and didnt save were they were from, so whoever did this closet (BECAUSE IT WASNT ME OR MY CLOSET) props to you and can you come do my home makeover:)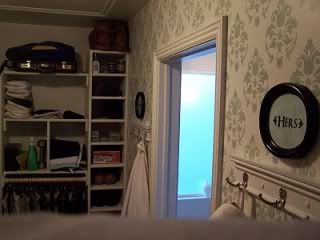 They aren't showing alot of the closet but you get the point ( the stencils had me hooked)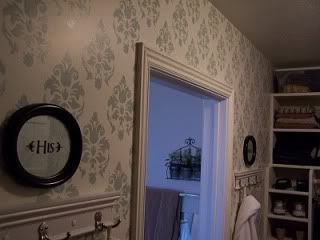 THen theres mariah careys closet who the heck wouldnt want that closet!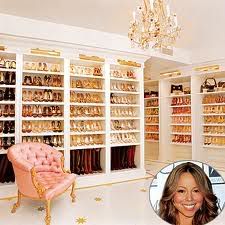 Then theres this cute closet from organize it cheap, what little boy wouldnt love to get dressed in the am!!!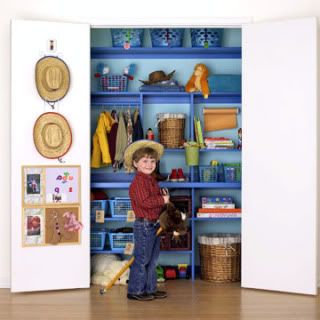 ok i must get back to cleaning we are headed to prescott to get paint soon so ta-ta for now :)